PROJECT MANAGEMENT
Each task will be handled under the technical & operational supervision of a dedicated project manager who will closely monitor quality, progress and costs keeping the Client updated. Our repair and supervising teams are trained and equipped to solve virtually every and any technical problem.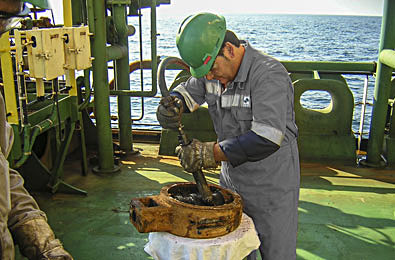 SEA-GOING TEAMS
Our sea-going teams are able to carry out repairs en-route, during operations and at offshore site for all kind of vessels, these including: Drilling Rigs, Pipe & Cable Layers, Heavy Lift Vessels, Cruisers, Oil and Gas Carriers, etc. We keep dedicated teams on stand by to travel to any port for on-the-spot repairs. Alternatively we are able to ensure that the repaired components will be ready as soon as your vessel enters the port.
SERVICE, 24/7
Our trade and service department has a full technical and logistic back up from our principals 24 hours a day, 7 days a week.
TRUSTWORTHY SUPPLIERS
We have long-standing business relationship with a wide range of marine equipment principals & manufacturers, through which we can supply genuine and/or reconditioned spare parts.